The Pallet Trim Saw
The Recycling Pallet Trim Saw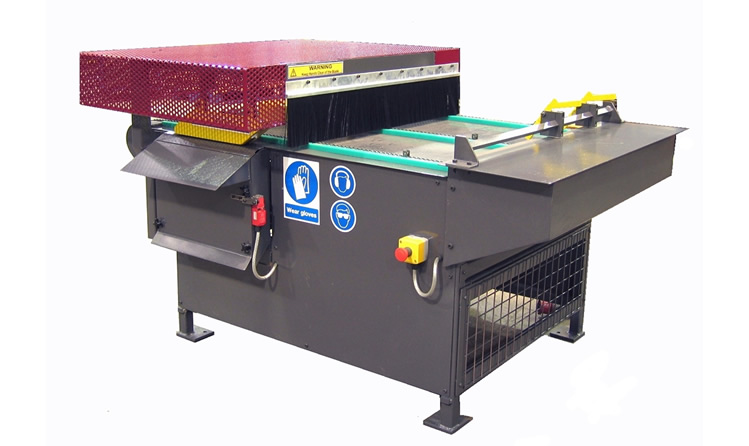 This machine is designed to trim pallet boards to the required lengths. It can be used for both virgin and recycled timber.
It will cut through nails as well as timber.
It is semi-automatic. The boards are manually placed on the machine and fed through the pallet board trim saw machine by an automatic chain drive.
Nail cutting saw blades enable the machine to deal with recycled timber with nails.
For more information or to purchase the Green Machine Pallet Trim Saw dismantler machine please contact us.
Other pallet recycling machines: learn about our GREEN MACHINE
Machine Features
Fully CE Compiant

One man operated

If used in 'tandem' with a pallet dismantler/stripper it will save recycling costs.

Automatic chain feed working at 20 boards per minute (1200 per hour)

4 or more adjustable stops allowing boards lengths of 550mm-1700mm to be cut at one pass

Can use TCT NiMatrix nail cutting circular saw blades